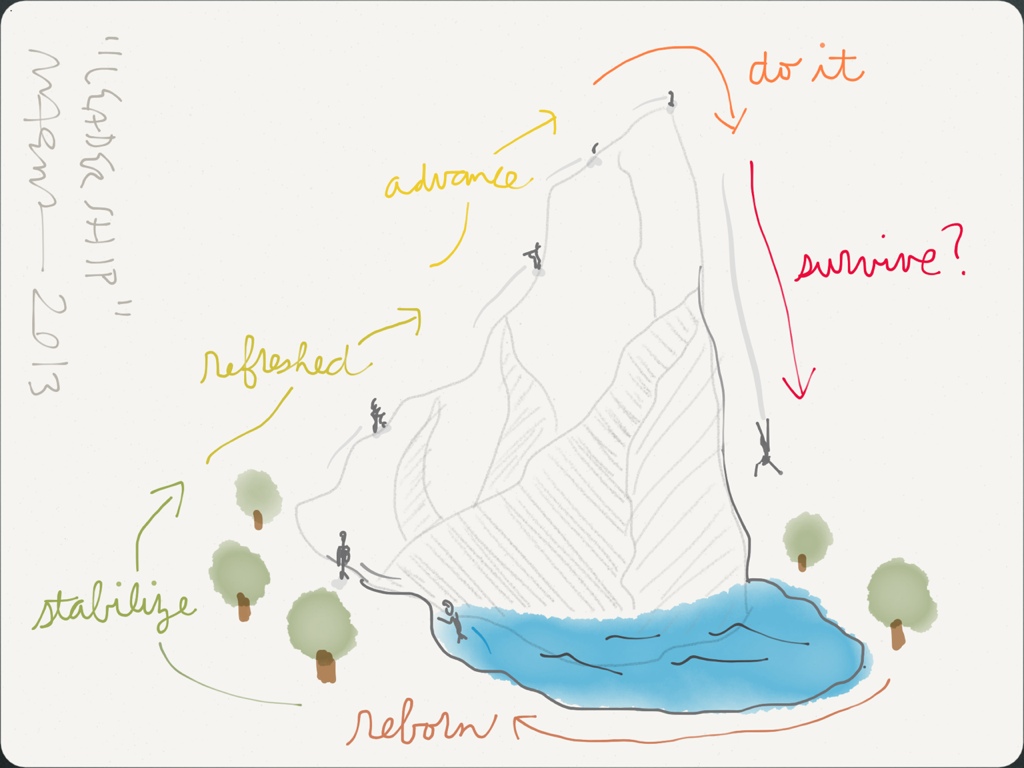 Professor Gianpiero Petriglieri of INSEAD's kind comment about this illustration I made, among others, for my upcoming presentation at Davos.
This illustration by @johnmaeda is the best portrait ever of the experience of leading --and growing through it.
Thanks @gpetriglietri! -JM
Leaders have the unique capacity to lead the charge up the mountain. And off!
Copyright 2009 - 2016, John Maeda