Creative Leadership x WEF
I've just completed a workshop module developed for the World Economic Forum Global Leadership 2008 Fellows program on the theme of Creative Leadership. The module was developed together with Becky Bermont as an experiment in teaching policy makers how artists and designers think at RISD as a powerful addition to the leadership equation. Becky's posted an article on the HBR site recently that lays out some of the interesting principles/challenges to the approach I am currently designing in practice at RISD.
The arc of the workshop began in the fundamentals of design and art with drawing and spatial exercises. I covered some of the themes that I started from my last WEF talk, and then worked with the Fellows to integrate the language of art and design into their own work by experiencing how artists and designers observe / make / critique first hand. Teaching policy makers how a critique works went fabulously well due to their honed critical thinking and reasoning skills. I saw a marked improvement in their ability to translate those skills to the visual domain, and then to bring it back to their own respective areas.
At the end of the session we did a critique on my own practices as a creative leader. It was a spirited discussion by the Fellows and inspired me to think differently as I continue to understand and develop this area together with all of you. There were a variety fo takeaways from the workshop which I will be sure to write up for a future HBR post. -JM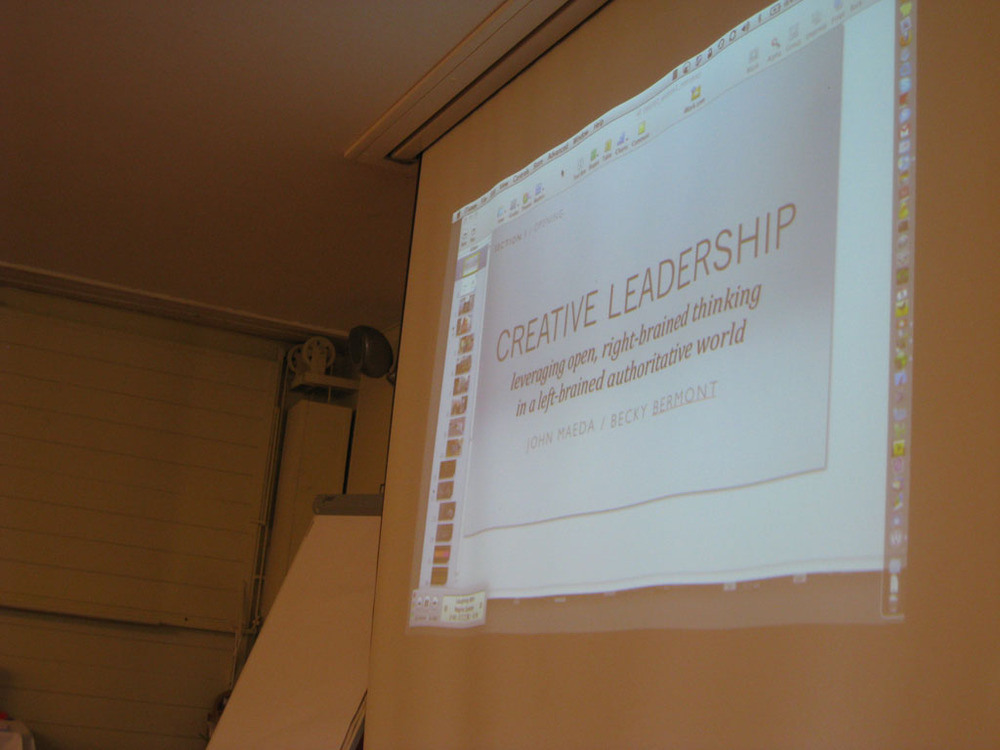 Having the opportunity to work with the WEF Fellows gave me a glimpse into how design could intersect with the policy world.
Copyright 2009 - 2016, John Maeda